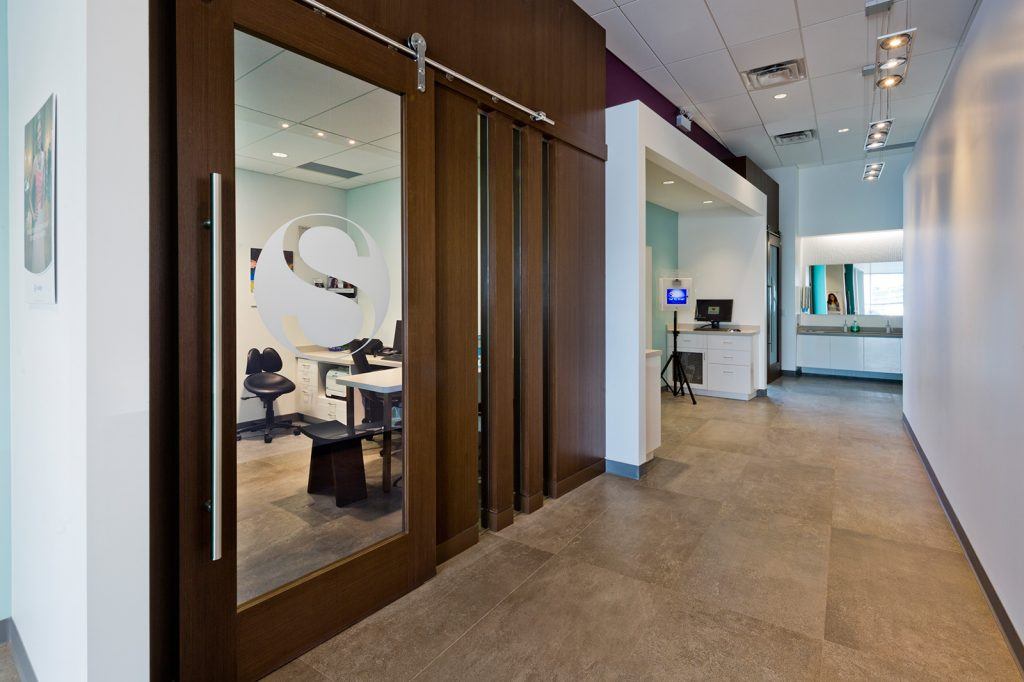 Besides creating an inviting office, you can take your office design one step further by integrating your company's brand with it. This is a powerful way to remind everyone what your company is all about.
Reception logo
Mounting your company logo on the wall in the reception area is a must. It'll be the first thing people see as soon as they step through the front door.
The logo will often give you inspiration on how to style the rest of the office. If you play your cards right, your company branding will follow clients and staff throughout the office from the moment they lay eyes on your logo at reception.
Interior design style
Drawing from the aesthetic cues of your logo, you can determine what materials and architectural features best reflect your company branding. In addition, focusing on your company mission and values will also give you interior design ideas.
Something else you can consider is your company's industry. If your business is tech-oriented, a modern or contemporary interior design may be the best fit. Or if you provide services to high-net-worth clients, you may opt for a more traditional look.
Furniture style
After you've narrowed down the office interior design style, choose furniture that would match and reinforce that style. When picking out furniture, remember that function and comfort is just as important as style. It's key to integrating ergonomics into your office design.
Colour scheme
The colour scheme makes the most visual impact in reinforcing your company's branding throughout the office. Again, your company logo will inform you on what colours to accentuate.
You can make use of colour in a variety of ways from wall and door paint to flooring surface and furniture upholstery.
Window treatments
You can even stamp your brand on the way you cover your windows! That can mean printing your company logo directly on the window treatments themselves or simply getting them in your company colours.
Room or zone names
Another creative company branding technique is through the names you give each room or zone in your office. If you name them in a way that links back thematically to your company name or business model, your clients and staff will subconsciously think about it every time they enter the room.
These ideas are great examples of how changing your office design will pay off in the long run.