We are proud of the reputation we have developed as leading design builders in the commercial sector of the Greater Toronto Area. At Heidan, we understand how your construction project impacts your business operations and we deliver a professional, quality solution, accompanied by clear communication each step of the way to provide peace of mind and a positive experience.
Our Complete Scope of Services Includes:
Site Analysis
We begin by performing a complete analysis of your location and property to determine zoning, building codes, any provincial regulations and possible environmental issues. Through detailed inspection, we will recommend the best way to utilize your space and propose the most cost effective solution to design and build a facility that is not only just functional but aesthetically innovative and all within your budget requirements.
Value Engineering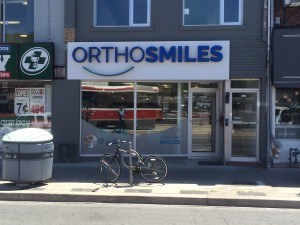 From the beginning sketch all the way to completion, Heidan Construction aims to provide superior, value-added service each step of the way. Our commercial design build Toronto engineering team manages every aspect of the design process to deliver a quality, lasting solution. We work to make your project a seamless and rewarding experience and are always aware of cost impacts throughout the design process as well as construction commodity prices and will source the absolute best materials at the very best price point.
Production
Our team of highly skilled trade professionals will manage every detail of the building process to ensure your complete satisfaction. With nearly twenty years of experience, we have fine-tuned our innovative and efficient production workflows that enable us to build using the most cost effective methods available. We commit to keeping your project on track, on schedule, and within budget from start to finish.
Quality Control
Quality is paramount, but that doesn't always mean that it has to cost more. By thoroughly inspecting each and every detail of the design to carefully building every inch of your space, we work efficiently with industry leading production processes that ensure your building design and the quality exceeds your expectations.
If you are ready to embark on a commercial construction project, connect with our team to find out how Heidan can make it a success.