If you have begun to find your living space cramped, you may be considering creating an addition to your home. This can be a cost-effective and efficient way to increase your square footage while not having to leave your neighborhood or move into a new location. In addition, an extension can add substantial value to your home if it involves a well-planned design and is built with quality craftsmanship.
With Heidan Construction, you can rest assured that your renovation project will be handled by a team of experienced professionals that are fully accountable and provide superior client service. We ensure that by performing a detailed consultation we fully understand your unique needs and will develop an exceptional design that is functional to maximize your space and that will minimize unnecessary costs.
There Are a Variety of Possibilities for Adding Space to Your Home Which Can Include:
Kitchen Extensions
Rear Extensions
Garage Extensions
Outdoor Living Space
Floor Additions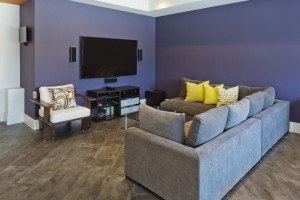 Our custom home additions Toronto team has a wealth of experience in remodeling projects and no opportunity is too big or small. We carefully work with you to review any zoning requirements, design your plans and build a space that is truly stunning and blends with the overall look and feel of your home. Having close to twenty years experience as a certified builder in the Toronto region, Heidan Construction is the right choice for enhancing the value and space of your home.
Understanding What You Have In Mind
If you have been contemplating an addition to maintain the functionality and livability of your home, we are ready to help. Starting with an initial evaluation, our team will discuss your ideas, budget and answer any questions or concerns you may have. Our goal is to create an addition that truly brings your vision to life and will be enjoyed for years to come. With our strict attention to quality and craftsmanship, having a beautiful, functional new aspect of your home is completely within your reach.
Our Commitment To You
A seamless and pleasurable process as we improve your home. Quality, exceptional service and transparency each and every step of the way with a dedicated team that shares your goal of building the expansion you have always dreamed of.
 Contact us today to get more information about custom home additions.