Heidan Construction offers full service design and construction for dentists, medical practitioners, educators and businesses throughout Greater Toronto. We've been providing expert building services to companies in the GTA for more than 15 years and have amassed an impressive list of satisfied clients. We manage all aspects of a project from initial design consultation all the way through to final inspection. We have an enviable record of completing jobs on time and within budget and we pride ourselves on our commitment to complete customer satisfaction.
Why Choose Heidan Commercial Builders Toronto?
Each type of commercial space comes with its own special set of logistical, material and technological requirements so you'll want a company with the experience and resources to handle any challenge. In Toronto, that company is Heidan Construction. We feature:
First class customer service that's part of everything we do.
A transparent business process and clear, detailed contracts.
A deep well of supply side partners that guarantees the best materials at the best price.
Full liability coverage and full workman's compensation coverage for each of our craftsman.
The latest technology and techniques put to effective use to save time and money.
Some of the most highly trained construction professionals anywhere.
At Heidan Construction our commitment to our customers begins with the first phone call and continues on through every step of the design and construction process.
Medical and Dental Construction
Where some medical clinic builders in Toronto see difficulties we see opportunities. Opportunities to put our vast experience and expertise to work in a way that will answer the call of today's complex medical environment. When you enlist Heidan medical clinic builders in Toronto you can expect:
A Full Partner in the Process – You'll receive regular updates and never be excluded from major decisions.
Expert Project Management – We manage every phase of the project so you can concentrate on the demands of your practice.
Appropriate, Forward-leaning Design – The space we build for you will provide a perfect platform for your current technology while anticipating future developments.
A Detailed Final Inspection – Before we declare the job done we conduct an exhaustive final inspection to ensure your new office is ready for business the day we turn it over.
Commercial Construction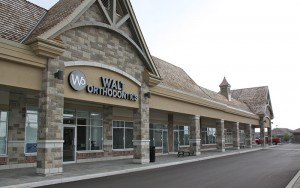 As the leading commercial builders in Toronto we understand that building or renovating an office or other commercial facility is an exercise in trust. Trust on behalf of the client that the builder will hold up their end of the bargain. Regardless of the size or complexity of the project we never lose sight of your needs and this focus is augmented by the accessibility of our staff and the wide ranging talents our dedicated craftsmen bring to the job.
Heidan Construction features honest, open engagement with our customers, a professional approach to every component of our business and timely, on-budget completion of projects large and small. If you're in need of new dental, medical or other commercial space or need to renovate your existing office Heidan Construction Toronto is the company to call.