Transitional styled homes are a perfect blend of traditional design, infused with a contemporary twist. At Heidan Construction, our nearly two decades as a certified builder within the Toronto region has gained us a wealth of experience and expertise in building custom homes that bring your vision to life.
Our Commitment to You
Quality craftsmanship, excellence in design and superior client service is at the heart of everything we do. Our entire team, from contractors to designers to project managers are experienced, highly regarded industry professionals. We treat building your home as if it were our own and our hundreds of satisfied clients are a testament to our integrity and reputation. Each and every one of our projects is built to retain a lasting value through state of the art building processes and materials.
We Believe Professionalism Matters
Our transitional custom home builders Toronto team understands that best business practices and professional integrity are the core of our business philosophy. We pride ourselves in running efficient projects not only from a financial and quality perspective, but a communications one as well. You will always be aware of our project timelines, schedule, and progress. We know that great communication leads to a seamless and rewarding client experience and we are always seeking to exceed expectations.
Innovative Design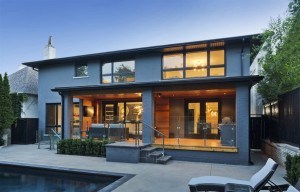 At Heidan Construction, we delight in exploring your vision for your dream home and are passionate about infusing innovation and function to create a unique design that brings your idea to life. Through an initial consultation, we will review your design objectives and create a plan for merging traditional elements with modern, clean lines to develop a transitional style blueprint specifically for you.
If you are ready to build the transitional home of your dreams, Heidan Construction is the right choice for the job. Let our experience, professionalism and quality trade force build your new classic and timelessly styled custom home.