If you are ready to turn your dream of building a custom, luxury home into reality, the team at Heidan Construction can make your vision come to life. We believe in nothing other than awe-inspiring designs that turn the blueprints of your dreams into a home. Selecting the perfect partner for your project is critical and our team of luxury custom home builders Toronto has earned the reputation of being one of the best builders in the region. With over 15 years of experience, our process is based on quality craftsmanship, unrivaled industry knowledge, and superior client service.
We view building as a creative concept and our meticulous attention to detail results in a stunning mix of architecture and beauty that is as truly unique as your dreams are. Our full-service team captures your vision for living through detailed consultations, planning, and collaboration. We provide a full-service solution which includes:
Initial Consultation
Architectural Design
Project Planning
Execution
Our Standard of Quality
Our goal is to make the design and build process seamless and pleasurable. We exceed the standards of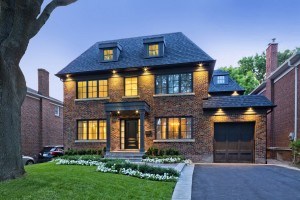 practice in luxury custom home building and once we determine your expectations, we set about superseding them. Our integrated team approach ensures you have quality, experienced professionals alongside you each step of the process and are personally committed to the success of your project. We build only using state-of-the-art materials that will last a lifetime and our employees are quality conscious, exceptionally trained and experienced.
Luxury Meets Sustainability
Offering eco-friendly options and sustainable choices for our clients is important to the Heidan luxury custom home builders team. Our high-performance homes are designed to use less energy to heat and cool which offer substantial energy savings. From solar system renewable energy options to ensuring each and every stroke of paint is environmentally friendly, we take being sustainable to heart.
We believe that each home we create is as unique as our clients. We understand that embarking on a luxury custom home design and build project is an incredible investment in so many ways from commanding finances, time and dedicated passion. If you are looking for a home that is absolutely extraordinary and built with professionalism and full accountability, look no further than the expert team at Heidan Construction and watch your home be beautifully brought to life.