Adding a second story to your home is a complex project that requires design expertise and a highly skilled trade force to successfully complete. Many times, structural upgrades are required for the existing home and systems such as plumbing, electrical and mechanical need to be extended into the addition.
Although a seemingly daunting task, many people are choosing to invest in their homes as the real estate market continues to get hotter in the Toronto area. Investing in a second story re-modelling can not only increase the value of your home but provide you and your family with the space and quality of life you deserve.
 Exceptional Design and Quality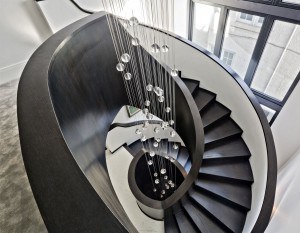 At Heidan Construction, our full-service team offers design, architectural planning, permitting and building services for your second story addition. We begin with a consultation to understand your goal, ideas and will help you visualize the final result. By taking the time to communicate how your renovation will integrate into your home, provide realistic timelines and answer any questions or concerns you may have, we ensure the process from start to finish is as seamless as possible. Our state of the art design processes and materials ensure exceptional quality and craftsmanship that will exceed your expectations. Our second floor additions Toronto team can dramatically alter the appearance and functionality of your home, allowing you to stay and grow in the neighborhood that you love.
Some Helpful Tips to Keep in Mind:
 Structural upgrades are almost always necessary. A detailed assessment of your existing foundation will be performed to determine if it is capable of carrying the additional load. A structural engineer and architect are usually required to complete a complex second-floor renovation project.
 Many times your existing ceiling can be kept intact by installing a new floor structure over the top of it.
 It can sometimes be easier and more cost effective to install separate HVAC equipment in your new space versus extending the current system. This can also help in maintaining a comfortable temperature level in your home as quite often, the second story can tend to be hotter than the rest of the home.
Heidan Construction has the experience and reputation to get the job done right for your home renovation project. We have been a certified builder in the Toronto region for close to twenty years and have successfully built every type of home addition imaginable. If you are considering adding a second story to your home, a member of our team would be happy in discussing your project and will provide valuable insight that can help you make an informed decision.