OUR TEAM
Heidan Construction Ltd. is an experienced and highly qualified construction company offering services in the designing/building of Custom Homes, Additions, Renovations and Commercial Office spaces.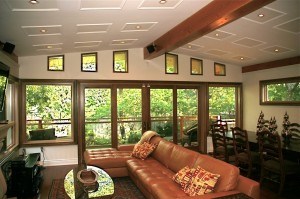 We are team of individuals committed to building the house/office of your dreams. We strive to deliver your projects in a timely fashion, on budget, with strict attention to detail.
Our background reflects over 18 years within the construction industry. We have proven immaculate customer service and a quality trade force.
OUR GOAL
Our goal is to take you through a seamless and pleasurable process as we build, improve or design your home or office space and provide you with years of valued enjoyment. Heidan Construction Ltd. is a licensed and insured corporation.
MESSAGE FROM THE PRESIDENT
Upon graduating from University, I thought I wanted to be a lawyer and I successfully accomplished my goal of being accepted into law school. I deferred my enrollment for one year in order to pursue my interest in the construction industry. As such, I honed and developed the skills I knew that I would need within the construction environment. I have never looked back, and I am committed to pursuing my passion for construction.
I have been fortunate to work on exciting and interesting projects over the years such as: The Niagara Fallsview Casino, High Rise Developments, Restoration Projects, Medical/Dental Offices, Subdivision and Townhouse Complexes and Exclusive Custom Homes.
My team and I look forward to working with you to build/renovate the project of your dreams.
Daniel Meirovitz