Heidan Construction is a leading full service certified builder in the Toronto region. We have nearly twenty years experience in designing and remodeling professional office spaces and understand how the appearance of your location can impact your business. Our designs and skilled construction create offices that match the quality and professionalism of your services. It is a pleasure ensuring that your commercial space reflects highly on your business and reputation.
Whether you are building a new location or just need a facelift for your current space, Heidan is the right choice for the job. Our highly skilled trade force and expert designers will work tirelessly to make sure your location looks perfect and makes your clients feel welcomed.
Our office renovation Toronto team can design, build and install your renovations. We offer a full-service solution that includes:
 Complimentary consultation to review your goals and objectives.
Prepare a custom design based on your preferences and budget requirements.
Technical planning and complete evaluation of structural elements.
Construction and installation by our skilled trade force that is committed to making your project a success.
 Our Number One Goal Is Client Satisfaction.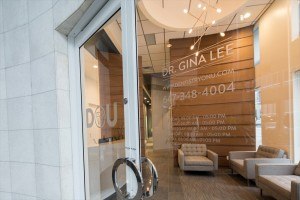 We achieve this by superior communication, a dedication to helping your business succeed, the use of state-of-the-art building materials and adherence to your project schedule. Rest assured that by partnering with Heidan Construction, you have a team of dedicated professionals at your side. Superiorly managing and executing projects for our clients over the years has been a key element to our continued success and reputation. We provide the same level of detail and care in any renovation or build, no matter how big or small.
Your commercial office space will be the backbone of your business for many years to come. With Heidan, you can be confident that every aspect of your project will be handled with skill and efficiency to create a truly professional space for your business to flourish.
 Let Us Work For You
Connect with our team to arrange for a no obligation consultation and we would be happy to show you how we can help turn your vision into reality.