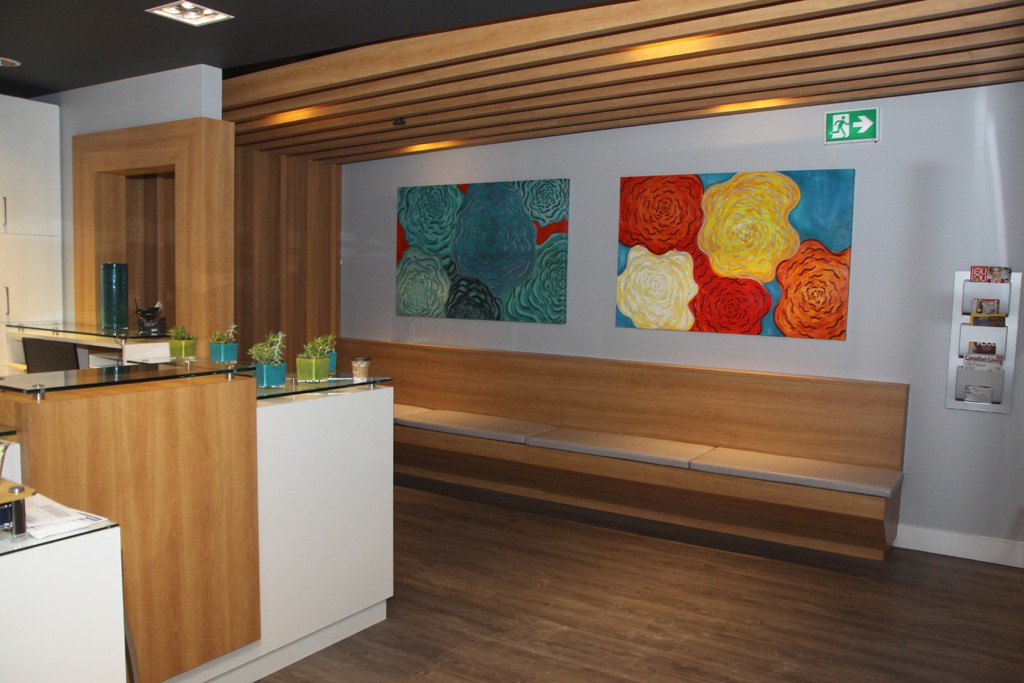 Running a business is very labour-intensive and green initiatives are often the last thing on management's mind. But if you're investing in your office renovation already, take the opportunity to put in place these green initiatives to make your office stand out as an environmentally conscious one:
Leafy building roof
A leafy building roof offers many green benefits, unlike a leaky building roof. There's a lot of unused space on a building rooftop. What if you can turn that space into a natural insulator and air purifier that prolongs the life of your roof?
That's what a green roof can do for your office building. The plants on the roof also retain rainwater, much of which would have run off to add more stress to the sewer system. What's more, a green roof create a safe haven for birds that often have limited habitat options in the city. This will turn your rooftop into a tranquil spot for staff breaks or meetings. You can even start a community vegetable garden up there for your employees.
Energy-efficient office machines
The office machines are what make your business hum along so you'll make a big difference with energy-efficient ones. A good place to start is to only purchase and install office machines with the ENERGY STAR symbol. From there, you can optimize the settings for maximum power-saving without hindering your office operations. When possible, get multifunction machines to cut electricity consumption.
Paperless filing system
Let's face it, most documents don't really need to be printed out. With the ease of cloud storage and decreasing costs of high-capacity servers these days, everything can be secured electronically. Set up a central knowledge management system where all company documents – from meeting agendas to office policies – can be stored digitally and organized by folders or tags. You can either build your own system or use a ready-made corporate one designed for this very purpose. Research the pros and cons of each product and find the one that best suits your business needs.
Have your staff share documents by linking to the original copy on the knowledge management system, rather than attaching copies to emails. This will lower the temptation to print out the attachments and also makes sure that everyone always gets the most up-to-date version of the document. If people absolutely have to print something, make double-sided printing the default setting on all computers and office machines.
One more thing: emails are actually not very efficient in carrying out discussions. They clog up server space and create more temptations for printing. Instead, use a chat system like Slack to get input from staff. If you don't want to use a third-party app, you can build your own secure system or use a different proprietary software hosted on your own servers.
Ban single-use disposable products
Single-serve coffee machines are notorious for the incredible amount of waste they produce with those coffee pods. The only reason they're popular is that they provide flavoured cups of coffee that are slightly better tasting than the regular coffee. But what if you stock your coffee room with the good stuff instead? Pretty sure your staff will enjoy fair-trade organic coffee from a batch brewer just as much, if not more. And you're doing your part for the world with your coffee bean choice!
While you're at it, eliminate styrofoam/paper cups from your office. Provide re-usable water bottles/cups for all your staff instead. You can even have them all printed with your company logo to reinforce your company image.
Recycling and compost program
First, check if your city already has a municipal recycling and/or compost program you can register your office for. If not, find out if there are any companies in town that will regularly collect recycling and/or compost from your office. Compost collecting companies are usually hard to find though. Use the compost for your green roof if you have one set up.
Organized carpooling or public transit benefits
Instead of everyone driving to work on their own and adding to the city's carbon emissions, take the lead on organizing a carpooling system. Another option is to encourage public transit use by offering public transit tickets or passes to your staff.
Green committee
Finally, set up a "Green Committee" in your office that can look after managing all the above initiatives as well as coming up with new ideas to make your office eco-friendly.