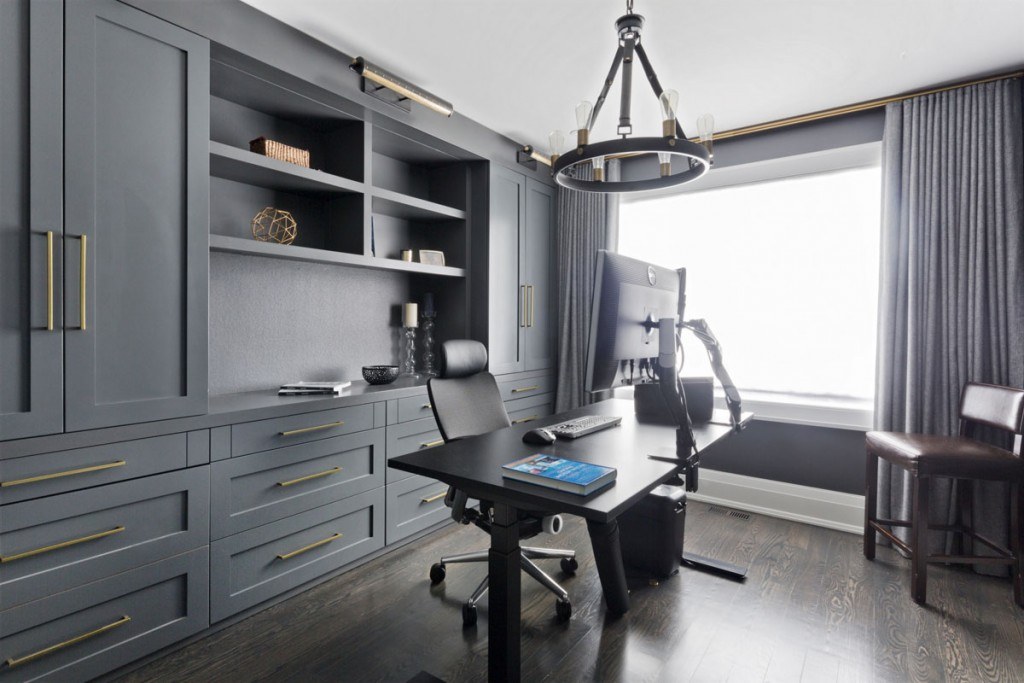 You always hear people say, "Keep up the good vibes," but what does that even mean, really? Often, it's about changing your outlook on life so that you're not too bothered by the small things that come at you; other times, it may mean adjusting your environment to make things smoother.
We spend about 7.5 hours in the office every weekday – sometimes even longer if there are deadlines to meet. With such a large chunk of our days spent there, it makes sense to optimise the office so that you and your employees can work together in comfort. One way is to integrate feng shui into your office design. Feng shui is the Chinese philosophical study into promoting harmony between people and all elements of their environment. Literally meaning "wind water" in Chinese, feng shui has become increasingly popular in applications both at home and at work.
What are some of the ways feng shui can be applied in the office though?
Warm, vibrant colours
Warm colours generally fall anywhere between the red and yellow spectrum. You can spread these colours throughout the office either through wall paint, artwork, or even furniture. Sometimes, however, it's not possible use warm colours in the office because of company branding or productivity colour influences. Besides, you personally may not even find "warm" colours all that warm – and that's okay. The point is to liven up the workplace through colours that you and your employees feel are vibrant. If you're not limited by company branding or productivity goals, start a poll among your employees for ideas on the most popular, vibrant colours.
Light
Having enough light – both natural and artificial – is very important in the office because it's one of our main sources of energy. Invest in large windows so everyone gets ample natural light, but also make sure to install lots of warm, ambient lighting. You can supply offices or cubicles with individual and/or hanging warm-spectrum lamps if employees need extra lighting at their work space.
Feng shui energy areas
This is where things start to get a bit technical in feng shui. Essentially, different areas in the office represent certain elements and aspects in life. To encourage success in those aspects, you should decorate those areas with complementary objects. For example:
Fame and Reputation: Located in the south area of the office and represented by the Fire element. You should mount your company logo here and keep the area brightly lit. Avoid water-related objects, mirrors, and the colour blue here since they'll counter the Fire element.
Career, Business, and Life Path: Located in the north area of the office and represented by the Water element. You should put up images – in black or white metal frames – that are inspiring to your business. You can even display a project model here. Basically, anything that speaks to your business aspirations or goals should be placed in this area. Water-related objects can go here, too.
Prosperity and Abundance: Located in the southeast corner of the office and represented by the Wood element. You should place plants and especially water-related objects like a fountain here to nourish the Wood element. Images or symbols of wealth (e.g. jade sculptures or crystals) go well here. Avoid objects related to fire or metal, which counter the Wood element.
Desk positions
How you position your desk is also important in office feng shui. It may be difficult to optimally rearrange every desk, but it's something worth trying so that you get total harmonious flow in the office. At the very least though, the desk of the CEO – as the leader of the company – should be carefully positioned with feng shui in mind. These are the main feng shui principles for desk positions:
Seeing the door: You should be able to see your office door with ease while sitting at your desk. Try not to have your back to the door; if there's no way to avoid that, strategically place a reflective surface by your desk that allows you to see the door that way.
Strong backing: There should be a solid wall behind you instead of a door or window; if that's not possible, mitigate that with a row of large, healthy plants behind you.
Unblock facing wall: If you end up facing a wall, cover it up with artwork, bookcases, or inspirational images.
Avoid sharp corners lines: Make sure you're not sitting in the line of any sharp corners from other office furniture.
Plant life
Add life and fresh air to your office with indoor plants known for cleaning up air quality. These plants are especially effective at doing that: bamboo palm, Boston fern, English ivy, peace lily, and rubber plant.
As with any makeover, the best time to do it is when you're ready to start from scratch in revamping the whole thing. It's quite easy to apply these feng shui principles to your office while you're planning out your office renovation. Here's to wishing you a prosperous business!