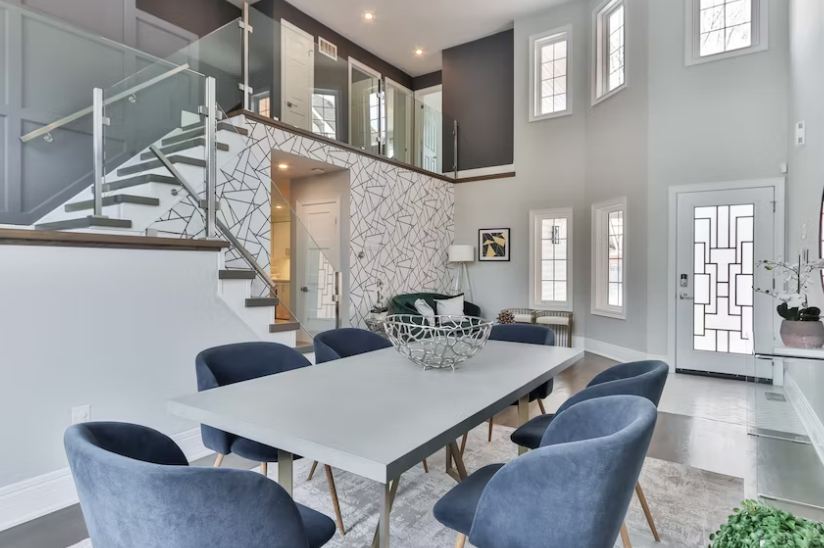 Are you ready to transform your living space into a masterpiece that will impress from every corner? Introducing the magic of home remodeling, commercial design builds, and design-build. It's like waving a wand and turning your home into a castle. Discover the blueprint to creating a stunning and breathtaking abode.
What's the Buzz about Home Remodeling and Design-Build?
Imagine a dynamic duo of creativity and construction. With home remodeling, commercial design builds, and design-build services, your space can transform from ordinary to extraordinary. This is more than just selecting paint colors – it's about envisioning a new and improved version of your home, both inside and out.
Why Choose Design-Build Magic?
Picture having a unified team that can handle everything, from conceiving the ideal design to bringing it to life. With design-build, you have access to architects, designers, and builders all in one place. No need to coordinate with various individuals; it's all included in a comprehensive package.
Unveiling the Blueprint to Brilliance
To ensure that your dream space is exactly as you envisioned it, it's important to communicate your wishes and ideas with the design-build team. They specialize in transforming your vision into a reality that perfectly matches your personal style. The design experts will create a customized plan that feels like they're bringing your dreams to life.
Once the design has been approved, the construction team will work their magic to make it a reality. Walls will rise, floors will shine, and rooms will transform like something out of a fairy tale. Finally, the last elegant touches, from choosing tiles to placing furniture, will add the sparkle that makes your space shine.
Benefits of Design-Build
Design-Build offers Toronto homeowners a streamlined solution by combining design and construction under one roof. This approach fosters seamless communication, faster project completion, and budget efficiency. Homeowners enjoy reduced stress, a single point of contact, and a collaborative process that results in cohesive, tailored spaces meeting their needs and preferences.
1. Less Stress, More Magic: With design-build, you're not juggling different wizards and worrying about communication mishaps. It's a one-stop shop that makes your life easier.
2. Budget Sorcery: The design-build team monitors your budget like treasure guardians. There are no surprise spells that drain your gold – just transparent pricing magic.
3. Time Travel (Sort Of): Design-build is like having a time-turner. The design and construction phases overlap, so you get your dream space faster.
4. Mind-Reading Magic: Design-builders are experts at turning your visions into reality. They listen, understand, and make it happen, making your dreams come alive.
Call Us Today
Home remodeling and design-build isn't just about changing how your home looks – it's about changing how it feels. It's like adding an extra layer of charm to your everyday life. So, if you're ready to transform your living space into a world of wonder, grab that blueprint to brilliance and watch your home shine with enchantment. Contact us!