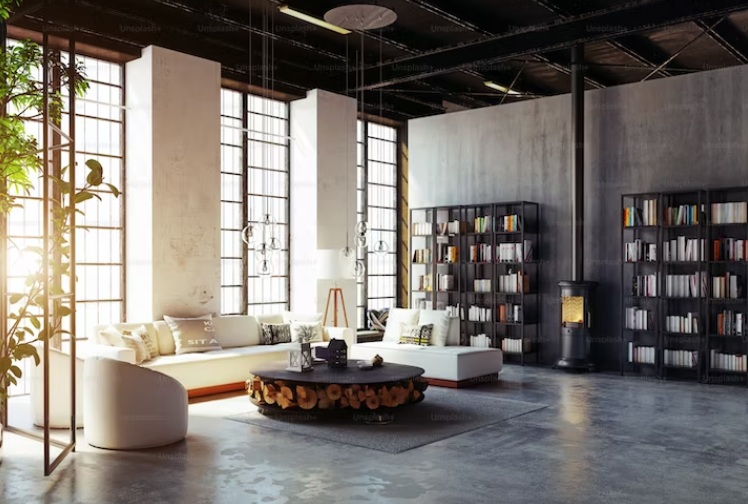 Your living room is the heart of your home, a space where you relax, entertain guests, and create lasting memories. It's no wonder many homeowners prioritize their living room for home renovations, addition builds, and new pieces from contemporary furniture stores. Whether you're looking to refresh or completely transform your space, a custom home renovation can elevate your living room and bring trendy and cozy elements into your home decor.
1. Choose a Color Palette
Color is one of the most significant aspects of your living room's decor. The right color palette can set the tone for your space, creating an inviting and cozy atmosphere. Think about what design options and modern accents from Toronto's furniture stores can improve your custom build. Trendy choices like muted earthy tones, warm neutrals, or soft pastels can make your living room feel modern and inviting.
When planning your custom renovation with your design team, consider the colors you want to incorporate on your walls, furniture, and decor elements to achieve the desired ambiance when considering home design and buying accent pieces form furniture stores.
2. Upgrade the Lighting
Good lighting is essential to create a cozy and trendy living room. Consider adding stylish light fixtures and ensuring abundant natural light during your home renovation. Recessed lighting, pendant lights, and floor lamps can all contribute to a well-lit, inviting space. Don't forget to incorporate dimmer switches to adjust the brightness according to the occasion.
3. Add Texture and Layers
Texture plays a significant role in making your living room cozy. Incorporate various textures in your decor, such as plush throws, textured rugs, and soft cushions on your couch. For a trendy touch, consider adding layers of textiles in different patterns and materials. This not only adds warmth but also introduces depth and visual interest to the room.
4. Upgrade Your Furniture
A custom renovation is an excellent opportunity to upgrade your furniture to more stylish and functional pieces. Consider investing in a comfortable, trendy sofa or sectional that complements the color palette and style you've chosen. Furniture with built-in storage can help reduce clutter and maintain a clean, organized look.
5. Incorporate Trendy Decor Elements
Trendy decor elements can add a fresh and contemporary look to your living room. Consider adding accent chairs with unique designs, statement art pieces, or a trendy coffee table. Mix and match decor elements to keep your living room visually engaging while maintaining a cozy ambiance.
6. Create a Focal Point
Every well-designed living room needs a focal point, such as a fireplace, a large piece of art, or a statement piece of furniture. During your custom renovation, plan for a focal point that adds style and warmth to the room. This central feature enhances the decor and makes the space more inviting.
7. Consider an Open Concept Design
Open-concept designs have become increasingly popular in modern homes. You can create a more spacious and interconnected living space by removing unnecessary walls during your custom renovation. This open design allows for better flow, making your living room feel more comfortable and inviting.
Contact Heidan Construction Today
By carefully choosing a color palette, upgrading lighting, incorporating texture and layers, upgrading your furniture, and adding trendy decor elements, you can create a stylish and comfortable space. A well-planned renovation allows you to personalize your living room and enhance its functionality, ensuring it becomes a welcoming and inviting space for you and your family.