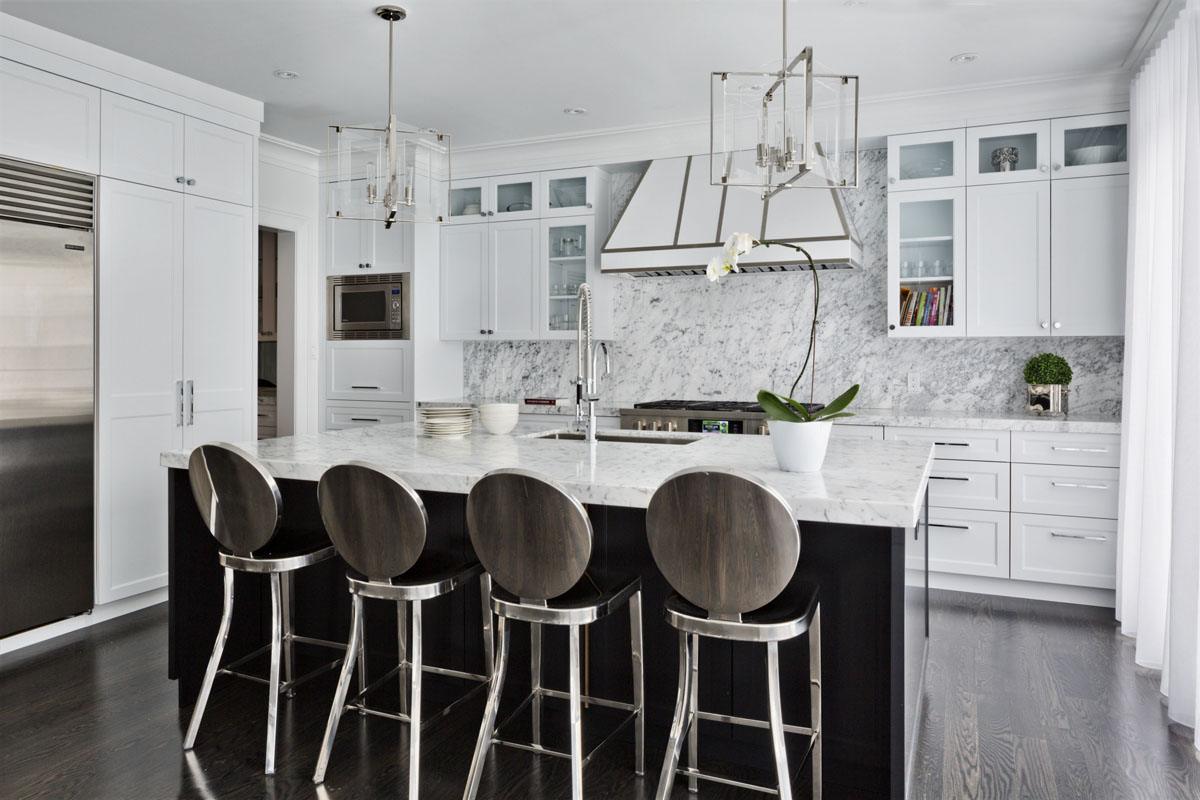 Quality is the result of rigorous testing from design down to the manufacturing process. That's what you can expect with luxury kitchen appliances. For example, Miele goes as far as to run silk stockings over their appliances to make sure there aren't any unseen rough edges. Sub-Zero and Wolf put their appliances through extreme conditions to test their durability.
Luxury kitchen appliances are for home chefs who know what features will complement their cooking style and habits. They know what they need to create their signature gourmet dishes. If this sounds like you or if you're on your way there, these are the latest features to consider:
Cooktop
Modular cooktops are where it's at when you want to customize the kitchen to your cooking preferences. You can modify your cooktop with electric/gas/induction elements, fryers, grills, steamers, and even teppanyaki modules. You should also get cooktops with dual-zone elements so you don't have to worry what size of cookware to use. Cooktops with a smart surface allow you to change heat power/location simply by sliding your cookware to a different cooking area.
Dishwasher
At the luxury level, dishwashers vie for the top spot through speed and efficiency. This results in variations on deep-cleaning with pressurized multi-directional jets and evenly circulated air from heat elements. The target is clean and dry dishes in one hour or less. Premium dishwashers also come with built-in water filtration systems as well as automatic sensors for more efficient power and water levels.
Range
The top-quality ranges are all about controllable power and versatility. Dual-fuel ranges and dual-stacked burners are a must for precision heat control. You should be able to customize the stovetop combination of gas burners, electric plates, French plaque, lava-rock grill, and reversible griddles. You'll also want one gas and one electric oven on the bottom with one of them a steam-convection combo. Then top it off with Wi-Fi connectability and built-in temperature probes for remote-controlled heat settings.
Range hood
For range hoods, first decide whether you want ducted or ductless. For air quality, go with ducted; for installation convenience, go with ductless. What comes after is a juggle of features to balance highest fan efficiency with lowest noise level. Then there are the cosmetic designs – lots of them! You can choose from designs like wall chimney, island, built-in, under-cabinet, or integrated. You can even get some that are disguised as a piece of art or as part of a light fixture.
Refrigerator
If you like to have lots of fresh ingredients on hand, get a refrigerator that's restaurant-grade in both temperature control and size. You also need separate compressors and evaporators to set different cooling temperatures for each compartment. That's to ensure you cover the broad range of fresh ingredient cooling and humidity needs. Also, smart fridge doors are the future. Some have tinted glass panels that'll turn transparent with a knock so you can see inside even with the door closed. Others have a touchscreen that can serve as a communication/entertainment system.
Don't forget that you also have the option of integrated looks for your appliances. Some brands offer custom front panels or flush builds so your appliances can blend into your kitchen design. And, of course, be prepared to allocate at least 14% of your kitchen design-build budget to appliances. It's worth it though when the end result is the ultimate luxury kitchen of your dreams.