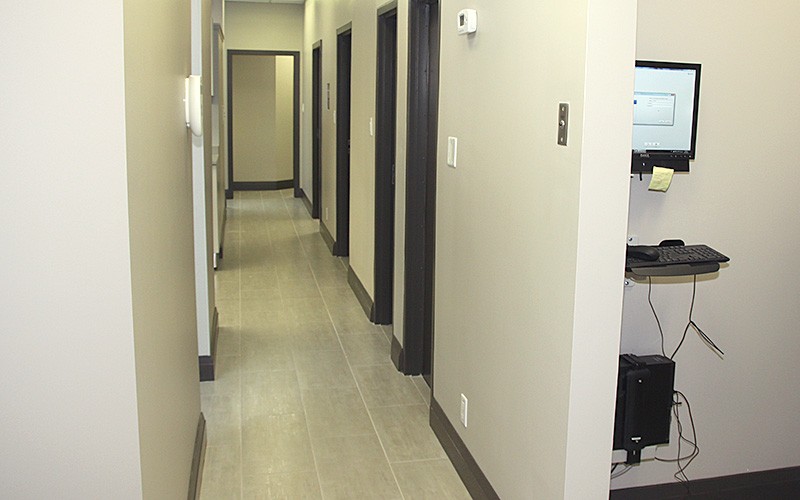 Office layouts show how much management values productivity, creativity, and company culture. Here are all the ways your company can make its statement:
Closed office
Everyone has their own enclosed office in this work environment. The door is the signal to others whether they're available or not for a conversation. They can fill their office with as many personal effects as they want and lock the door at the end of the day.
The advantage of this layout is that employees can meet clients in private. They also have a quiet place to focus on their projects. What's more, there's security as sensitive information can be locked up. Most importantly, they have a home away from home that'll put them more at ease to perform their best.
The silos setting though makes collaboration difficult or nearly impossible to achieve. Since everyone's isolated in their private little worlds, it's harder for employees to know what's going on with the company as a whole.
This kind of environment is best suited for law, medical, accounting, or consulting offices.
Open office
In an open office, most of the walls – both physical and metaphorical – are torn down. Everyone works in close proximity to one another with no closed doors getting in the way of communication.
This breaks up hierarchical structures and encourages communication among employees. With a permanent open-door policy, an open office fosters a sense of community. It's a more relaxed setting that invites employees to give their input. It's also the most cost-effective way to maximize use of space.
What you have to account for though is the work environment being much noisier. And because there aren't any enclosed spaces, there's a lack of privacy for staff who need to concentrate.
All this only describes an open office in general because it's actually a very broad term when it comes to office layouts. Open offices can be broken down into these different types:
Cubicles
This was one of the earliest open office types where cubicles were laid out in large grid patterns. The modern variation is not that rigid anymore. Essentially, each workstation is enclosed on three sides by dividers.
Employees get more privacy with this design. They can focus better with dividers made of good sound-insulation material. They get all that while still having the option to communicate freely with colleagues in an open office environment.
The drawback is that it may cause a sense of claustrophobia for some employees – especially for those whose cubicle is in the middle of the room. One way to counter that is to use glass dividers to let in more light to filter through cubicles.
Cubicle open offices are ideal for customer service, technical support, and sales offices.
Semi-dividers
This is a modification of the cubicle style to address the claustrophobia issue. Everyone is still partitioned off, but the dividers are half the usual height.
That way, employees can actually see and talk with each other. It outlines their individual space without contributing to feelings of isolation.
Noise and privacy can be a concern though for employees who need to focus.
Consider this kind of set-up if you're an advertising, news, or magazine firm.
Team zones
In this arrangement, staff are grouped together by their team functions. Partitions may separate different teams, but there are usually none between team members.
The advantage is that teams can focus on collaboration with their members. They're free from distractions outside the team. Discussions and brainstorming can happen on the fly without setting up special meetings.
This can lead to feelings of disconnect though with other teams in the company. There's very little cross-departmental communication on a daily basis. General meetings would have to be scheduled more often.
Having said that, this is a great layout for software/app development and video game development companies.
Nomadic
This is probably the most minimalist style of them all. There are no workstations anywhere. Instead, the entire office is a common area of couches, lounge chairs, and shared tables. Everyone works off of laptops, tablets, and smartphones. They get everything wirelessly from the cloud or company servers.
With this set-up, technology is fully embraced to streamline company operations. The lack of barriers for staff also create lots of potential for creative collaborations. Spontaneous conversations are not only possible, but also necessary to find out how they can help one another. Another benefit is that infrastructure and capital costs are significantly lowered.
Of course, this means that privacy is hard to come by in the office. The lack of a dedicated workstation often leads to a lack of a day-start routine. That can be a major cause for drop in productivity.
Even so, web development or online companies may like this kind of work environment.
Hybrid office
It's difficult to pigeon-hole companies as strictly closed office or open office. A particular office layout may appeal to your company operations, but your company culture may have other needs. The reality is that most companies opt for a hybrid office set-up, with elements of both closed and open offices.
However you mix-and-match your office layouts, just don't forget to create an inviting office space.