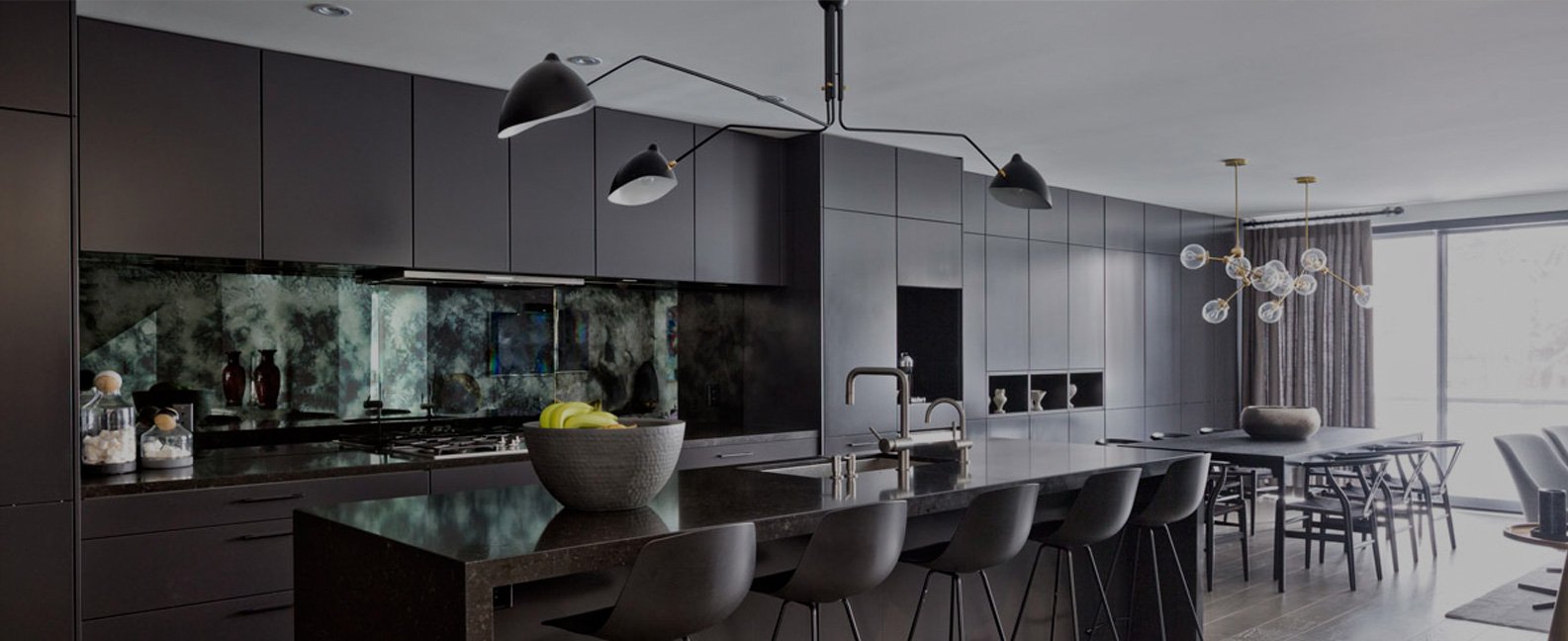 For many luxury homes out there, green is the new black these days because more and more people recognise the need to lessen our environmental impact. We have to start somewhere and since it actually makes practical sense to try, why not start with our own homes?
Eco-friendly materials include anything that's been reclaimed, recycled, or otherwise manufactured from renewable resources. Just like there are a lot of Rs in the previous sentence, there's also no shortage of ways you can "greenify" your home. The key though to raising your green luxury home above the crowd with all those choices lies in how creatively you use eco-friendly materials in the renovations.
Here are a few ideas to help you get started:
Reclaimed wood
Wood is still one of the most common construction materials so whenever an old house or building is about to be torn down, there's bound to be wood that can be reused and refinished for your own home. Now this doesn't mean scouring abandoned buildings by yourself for wood to be reclaimed, of course, because that's dangerous (not to mention illegal). The best way to do this is through your local construction company designer, who would be in the know of potential construction/demolition projects around town to source reclaimed wood from. Talk with your designer first and describe how you want to use reclaimed wood in your home. For instance, reclaimed wood can be used for flooring, wall paneling, countertops, ceiling beams, or mantelpieces – anything the wood material can be reimagined as. By having that discussion with your designer first, they'll have a better understanding of the look you're trying to achieve and help you narrow down the ideal sources. Even if you don't find the right pieces you were hoping for, your contractor can still show you other reclaimed wood alternatives you've haven't dreamed of yet.
Salvaged metal
Again, this is another idea your designer can help you source materials for, either from construction/demolition projects or even scrapyards. Depending on what pieces are discovered, salvaged metal can be used for ceiling panels, wall paneling, or even as unique fixtures in the house. What's great about both the salvaged metal and the reclaimed wood ideas is that they're guaranteed to make your house one-of-a-kind; the final result of integrating them into your home is essentially the product of your imagination.
Recycled glass countertops
Glass is very durable when it's made as thick as a countertop – it's actually just as hard as granite. Plus, you'd definitely do your part for the environment by using recycled glass on top of that. Besides being comparable to granite in strength, glass countertops are non-porous, require no sealing, and can be made into wide range of shapes and colours.
Paper composite countertops
Another countertop alternative that can take on many shapes and colours, paper composite countertops are made of densely packed post-consumer recycled paper hardened in a non-toxic resin mix. It's durable and non-porous like glass, but not as scratch-resistant so you do need to refinish the surface of paper composite countertops and seal it from time to time.
Cork flooring
Taken from cork oak tree bark while leaving the tree itself intact, the material is compressed into sheets to be baked in a kiln; once hardened, the cork sheets are then cut into flooring tiles. Cork flooring is well known for its resilience in absorbing impact due to the cellular structure of its makeup. It's this very structure that also makes it a good insulator and sound cushion. What makes cork flooring eco-friendly is the renewable nature of the bark it's taken from since it grows back completely within a few years.
Bamboo flooring
This is another highly renewable material because bamboo can be harvested without harming their roots and they grow back very quickly. What's more, bamboo is in fact stronger than most hardwoods so they actually make better floors that can take a bigger beating than regular hardwood floors.
If you want to take all these ideas one step further into the green, try whenever possible to get your materials from nearby sources so that you can decrease the carbon footprint of transporting them.
It's noteworthy that eco-friendly materials share in common the spirit of adding to your home without taking any more from the environment than what was already put into them. Come to think of it, that's also a great life philosophy. Who knows, you may very well inspire an eco-conscious trend and a new philosophy among your family and friends just by building a greener luxury home.