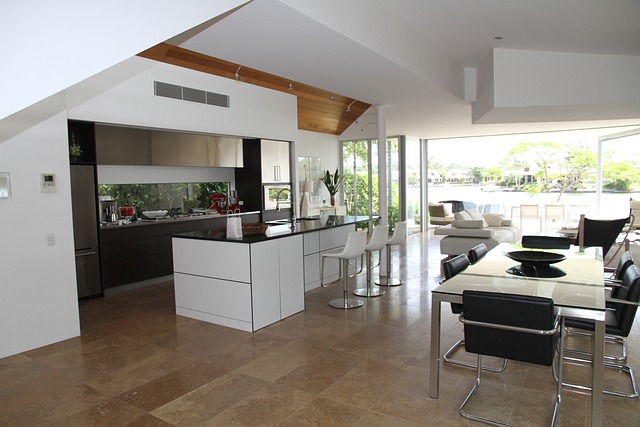 Step into a realm of architectural brilliance and modern design with these 25 captivating homes meticulously crafted by custom home builders. These exceptional dwellings redefine contemporary living, showcasing a harmonious fusion of cutting-edge architecture, innovative construction, and inspiring interior design. Design the house you always wanted with no limitations!
Use Your Imagination to Create the Home of Your Dreams
Whether you're seeking inspiration for your dream home or simply admire the artistry of homebuilding, join us on this remarkable journey through these extraordinary creations that redefine modern living. Today's design for your house can range from simple Minimalism to adding complex indoor-outdoor spaces. And everything in-between.
1. Open Concept Living:
Create a spacious and airy feel with open-concept living spaces that seamlessly flow from one area to another, enhancing functionality and promoting a modern lifestyle.
2. Floor-to-Ceiling Windows:
Maximize natural light and enjoy breathtaking views with floor-to-ceiling windows that connect the indoors and outdoors.
3. Minimalist Design:
Embrace clean lines, simplicity, and a clutter-free environment with a minimalist design that exudes elegance and sophistication.
4. Sustainable Features:
Incorporate sustainable elements such as solar panels, energy-efficient appliances, and smart home technology to reduce your carbon footprint and create an environmentally conscious home.
5. Indoor-Outdoor Integration:
Blur the boundaries between indoor and outdoor spaces with expansive sliding glass doors, outdoor living areas, and landscaping that seamlessly connect the two.
6. Smart Home Automation:
Control your home's lighting, security, temperature, and entertainment systems with integrated smart home automation, enhancing convenience and efficiency.
7. Home Office Addition:
Design functional and stylish home office spaces that cater to the increasing demand for remote work and provide a conducive environment for productivity.
8. Home Gyms:
Create a dedicated space for fitness and wellness with a home gym equipped with state-of-the-art exercise equipment and amenities.
9. Customized Storage Solutions:
Maximize storage space and minimize clutter with custom-built storage solutions that blend seamlessly with your home's design and meet your specific needs.
10. Luxury Master Suites:
Indulge in a private sanctuary with a luxurious master suite, spacious bedroom, spa-like ensuite bathroom, and walk-in closet.
11. Outdoor Entertainment Areas:
Design outdoor spaces perfect for entertaining, with features such as patios, outdoor kitchens, fire pits, and swimming pools.
12. Wine Cellars:
Create a sophisticated, elegant wine cellar to showcase your collection and enhance your home's entertainment value.
13. Home Theaters:
Bring the cinematic experience to your home with a custom-designed home theatre complete with comfortable seating, surround sound, and a high-definition projection system.
14. Expand Your Luxury Kitchen Space:
Design a gourmet kitchen with high-end appliances, ample counter space, and custom cabinetry that caters to your culinary passions.
15. Statement Staircases:
Make a bold statement with a striking staircase design that becomes your home's centrepiece and focal point.
16. Outdoor Spa Retreats:
Create a luxurious outdoor spa retreat with hot tubs, saunas, and seating areas for relaxation and rejuvenation.
17. Home Libraries:
Design a cozy and elegant library filled with bookshelves, comfortable seating, and ample natural light for the avid reader or collector.
18. Creative Playroom Addition:
Build dedicated play areas for children that inspire imagination and creativity, with customized storage for toys, games, and crafts.
19. Zen Gardens:
Transform your outdoor space into a serene Zen garden with peaceful water features, lush greenery, and meditation areas.
20. Home Bars:
Build a stylish home bar with a wine refrigerator, custom cabinetry, and a comfortable seating area for entertaining guests.
21. Sunroom Addition:
Bring the outdoors inside with a sunroom that allows you to enjoy natural light and the beauty of nature year-round.
22. Guest Suites:
Design guest suites that provide visitors a luxurious and comfortable space with private bathrooms and amenities.
23. Art Galleries:
Build a dedicated space to showcase artwork with well-lit walls, custom display features, and a gallery-like ambiance.
24. Outdoor Fire Features:
Enhance your outdoor living spaces with fire pits, fireplaces, or outdoor heaters for cozy gatherings and year-round enjoyment.
25. Architectural Landscaping:
Transform your exterior with carefully planned landscaping that complements the architectural style of your home and creates a harmonious outdoor environment.
Call Heidan Construction Today
With Heidan Construction Ltd. as your trusted partner, you can achieve modern home design delights that reflect your style, taste, and lifestyle. Their luxury custom home builders team in Toronto is dedicated to bringing your dreams to life, ensuring quality craftsmanship, industry knowledge, and superior client service. From open-concept living to custom design-builds, Heidan Construction Ltd. will guide you through the entire process, creating a truly unique home..