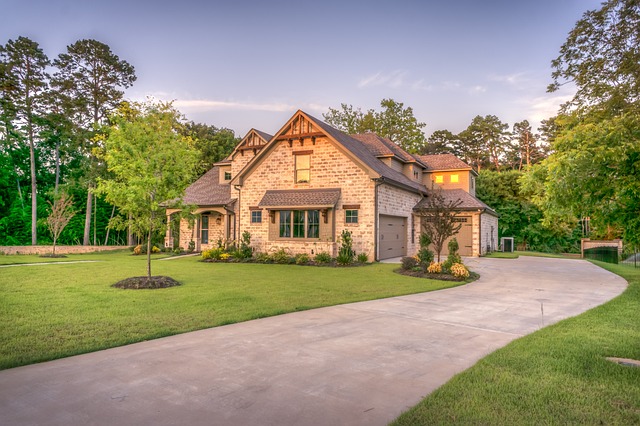 As the world of interior design continues to evolve, homeowners are becoming increasingly creative in making their living spaces more comfortable, stylish, and functional. Among the most popular ideas in recent times are new dining room additions, new house additions, design-build projects, and other room additions. Homeowners transform their homes and increase home value, incorporating fresh design ideas that align with the latest trends.
1. Embracing Natural Elements
One of the most prominent trends in interior design is a growing inclination toward incorporating natural elements into the living space. New room additions can be designed with ample windows, allowing natural light to flood the room and bringing the outdoors inside. For homeowners hoping to resell eventually, enjoy an increased home value.
Additionally, incorporating wood, stone, and natural textiles can create a warm and inviting atmosphere. Whether it's a new dining room addition with a reclaimed wood table or a sunroom featuring large potted plants, the infusion of nature enhances the space's overall appeal.
2. Open Concept Living
The concept of open floor plans continues to gain popularity as it fosters a sense of spaciousness and connectivity within the home. New house additions can be designed with open layouts, combining the dining area with the kitchen or living room.
This seamless integration allows for easy interaction between family members and guests, making gatherings and social events more enjoyable.
3. Statement Lighting
Incorporating statement lighting fixtures is a trend that adds a touch of elegance and personality to any new room addition. Whether it's a stunning chandelier above the dining table, pendant lights in the kitchen, or unique sconces in the living room, well-chosen lighting can be both functional and visually striking. These fixtures act as focal points, tying the design elements together and creating a harmonious ambiance.
4. Sustainable Design
With an increasing focus on eco-friendly living, sustainable design is gaining momentum in the interior design industry. New room additions can be designed with sustainable materials and energy-efficient features.
From using recycled materials for construction to installing solar panels for energy generation, incorporating sustainable practices reduces the carbon footprint and adds a modern edge to the overall design.
5. Multi-Functional Spaces
The demand for multi-functional spaces has surged as homes adapt to changing lifestyles. Homeowners are looking for new house additions for various purposes, making the most out of every square foot. For instance, a dining room could double as a home office during the day or a guest bedroom at night with a Murphy bed. Flexibility in design ensures that the space can adapt to different needs.
6. Textured Walls
Plain-painted walls are taking a backseat as textured walls make a comeback in interior design. Adding texture to new room additions can be achieved through various means, such as using wallpaper with a 3D effect, textured tiles, or even panelling with geometric designs. Textured walls provide depth and character to the space, transforming it into a visually engaging environment.
7. Smart Technology Integration
In this digital age, smart technology is becoming integral to modern living. New room additions can be equipped with smart devices, including automated lighting, thermostats, and entertainment systems. Integrating these technologies into the design enhances convenience and offers an element of luxury and sophistication.
Contact Us Today
The world of interior design is continuously evolving, and new room additions present an opportunity for homeowners to embrace the latest trends and breathe new life into their living spaces. Whether it's a new dining room addition, a house extension, or other room additions, incorporating natural elements, open concepts, statement lighting, sustainable design, multi-functional spaces, textured walls, and smart technology can elevate your home's overall aesthetics and functionality.
Combining these top trending interior design ideas with your style and preferences allows you to create a living space that truly reflects your unique personality while staying ahead of the design curve. Call Heidan Construction today.