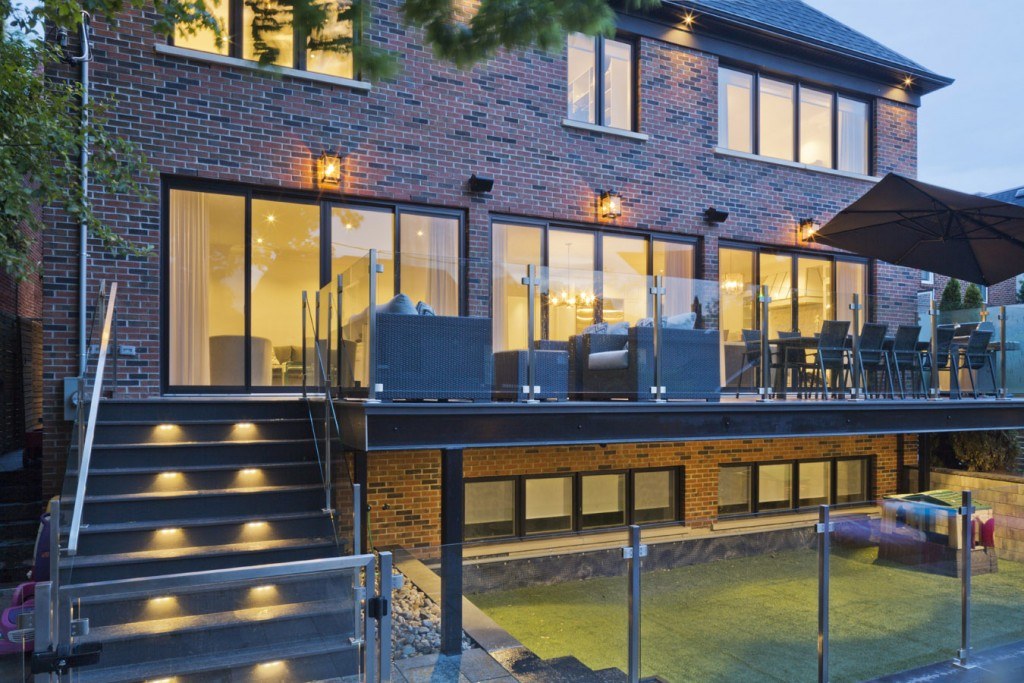 What if you love the area that you live in, but you've outgrown your current house? How can you stay in place and gain more space instead? This situation usually comes down to the debate of: renovation versus demolition.
Although home additions are generally recommended as the first consideration, the dilemma begins when unforeseen costs of renovating older houses start ballooning. The demolish-and-rebuild route, which requires a strong design build expertise, suddenly starts to look much more attractive. However, it's not always about costs either. Sometimes, the history and emotional value of the original house is just as important.
With these highly subjective factors to consider, you may need to take a few steps back before you can answer the question of: "Should you renovate or demolish and build a new custom home?"
Check local zoning laws
Some municipalities don't allow older houses to be demolished so as to preserve the overall historical character of the area. Certain houses are even protected outright as heritage buildings. If the age or status of your home falls within one of these protected categories, then renovation is the only viable answer to the question.
Assess your emotional attachment to the old house
If your house is not prohibited from demolition, how vital is it for you to preserve its original architectural style? Are there some elements or layouts of the old house that you want untouched because you love the memories that form a part of them? The more original features you want to keep, the more you should lean towards renovation.
Identify major structural changes needed
Just when it seems like renovation is the final answer, the first catch appears. It helps to ask a professional contractor for a thorough analysis because all the changes you want done may impact the very bones of the house. With older houses, there's also a high risk of accumulated safety hazards to load-bearing structures. If that's the case, you're much better off demolishing and rebuilding anew.
Analyze best fit on property lot
Something else to consider is the size and shape of your property lot. Do you have enough space on your lot to accommodate the new home additions? And even if you do, will the additions get sufficient sunlight through their windows? Sometimes, getting the ideal fit and sunlight-optimized orientation on your lot may very well require a complete rebuild.
Everyone's circumstances and priorities are unique. At the end of the day, the decision that feels most right to you overrides the recommendations you hear.