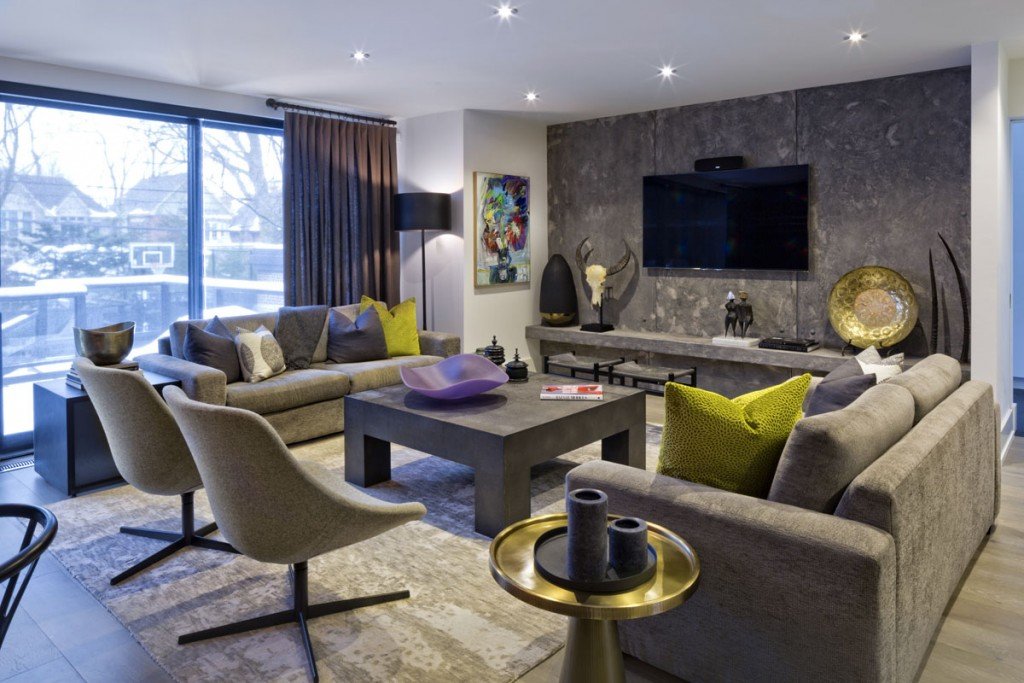 Wouldn't you want a futuristic pad like Korben Dallas has in The Fifth Element? Or like Theodore Twombly's house in Her? Better yet, how about Tony Stark's mansion in Iron Man?
Whenever we watch sci-fi movies that depict automated home lives, we can't help but wonder what it'd be like if the future were already here in our homes. With the smart tech that gets pushed out each passing year, this dream is becoming more and more real.
The smart home technology ideal is all about making our lives easier so we can focus on fully enjoying each day. The latest smart home technology trends can help us do just that by facilitating these aspects of our daily lives:
Sleep
There's a smart bed that tracks your breathing, heart rate, and movements to provide suggestions on how to improve your sleeping habits via a connected app. One of the most innovative features is the ability for you to adjust the bed's firmness on the app based on its suggested level; not only that, but the bed can also have different levels of firmness on both its sides so you and your partner would have your own customisations on the same bed.
Of course, even with this perfect set-up, you can't really sleep well if your baby doesn't either. That's why there's also a smart cradle on the market that can gently rock your baby to sleep with app-programmed movement patterns and soothing sounds.
Food
We're not quite there yet where your kitchen can automatically prepare entire gourmet meals for you, but there are appliances now that can help you cut down food preparation time.
Wake up to already boiling water from your kettle that you've pre-scheduled from your app.
Put all the meal ingredients into your slow cooker before you leave for work; throughout your work day, you can get reminders from your slow cooker to control its heat level and cook time all on your phone app so that the meal is ready to serve as soon as you get home.
If you're getting groceries and can't for the life of you remember what you're missing, you can simply check on your phone. There's a smart refrigerator with cameras inside that will take a snapshot of its contents as soon as the refrigerator door is closed; that way, you'll always know exactly what's in the fridge in real-time by pulling up the refrigerator app and viewing the latest photo. As a bonus, the refrigerator also has a built-in touchscreen monitor on its door front so you can leave notes for your family, see each other's schedules, and even stream music or TV channels! Now that's a cool fridge (pun absolutely intended).
Environment/Ambience
When you come home from work, all you want to do is just go straight into kicking back for a while before you do anything else. In reality, it's hard to do that until the conditions are perfect: changing into comfy clothes first, adjusting the temperature of each room, and maybe even setting up the necessary mood lighting. The point being is that you can save a lot of time if all of your environment/ambience settings come on at a tap of your phone screen – with the exception of helping you change into comfy clothes, of course.
You can get window shades that flip open and close by app or Siri voice command. These are especially useful if installed on high windows so that you can cover them up with ease.
There's also a wide range of smart light bulbs that you can customise a room's light ambience by changing its brightness level, colour, and even syncing them to flash in time with your phone notifications.
Last but not least, smart thermostats allow you to set different preferred temperatures for each room as well as scheduling temperature changes throughout the day via a connected app.
Security
Home security has always been a big one and you don't need robot laser turrets for that.
With a smart doorbell, you'll get a notification on your phone that someone is at your door and you can check out the doorbell camera video feed from wherever you are; then you can decide what to do next (as opposed to a laser turret automatically blazing).
If there are specific rooms you need to keep an eye on while you're away, you can install a portable camera with options to record only on motion or sound detection. You can view video feeds on a connected app and there are some models where you can even talk live through the camera's external speakers via your app.
And don't worry about keeping spare keys under a rock for family members who forget their keys – just use smart locks that you can unlock from your phone!
As with any system, it's most effective when all its components are integrated seamlessly together. So remember to include smart electricity switches – which allow remote on-off control over whatever is plugged into its socket – and smart hubs – which centralises control of all compatible smart gadgets into one app – in your home set-up as well. Some smart home technology systems may also require interior remodels to make them feel more discreet and built into your home – contact us if you ever need our help to do that! Here's to bringing the future into our homes.